Glass Clip Jars
Regular price

$4.00

Sale price

$2.00


Need kitchen decorating ideas on a budget? Look no further… Soon-to-be your go-to perfect pantry organizer! These modern clip jars boast a plethora of fabulous features, from superior quality high-grade glass to the most modern frosted silicone seal - designed to offer far greater longevity and performance than just your traditional rubber seal jar!
FINE FEATURES

Keeps food fresh

High-grade glass

Clip top bamboo lid

Airtight frosted silicone seal

Stainless steel seal clip 

Cylinder construction
measurements

XL – 2100ml (H)26cm x (W)11.5cm

L - 1400ml (H)20cm x (W)11.5cm

M - 1000ml (H)15cm x (W)11.5cm

S - 800ml (H)12.5cm x (W)11.5cm

XS - 500ml (H)10cm x (W)11cm
CARE GUIDE

Best care practices on Pullen and Co Bamboo products

To protect our products from moisture and avoid any cracks that may occur in the material, all our bamboo products are coated with varnish.

Despite its protective coating, you'll want to take extra care to make sure that your bamboo products aren't exposed to moisture for long periods of time. To keep you product clean, be sure to:

Clean with a damp cloth and wipe any access moister with a dry towel

Avoid submerging in water

If mould appears, use distilled vinegar to rub it off and leave it to sit for an hour. Then be sure to clean the area with water and allow to air dry
LET'S TALK BAMBOO

Bamboo is a versatile plant with a unique appearance that makes its products look like its crafted from wood. Being a natural material, each piece differs slightly from the next, giving each product its made with, a beautiful unique appearance. 
YOUR CUSTOM LABELS

We create labels in a variety of colours and styles.
Please refer to our listing pictures for current options.

All available fonts can be viewed on our Font Preview link, or you can preview your label below: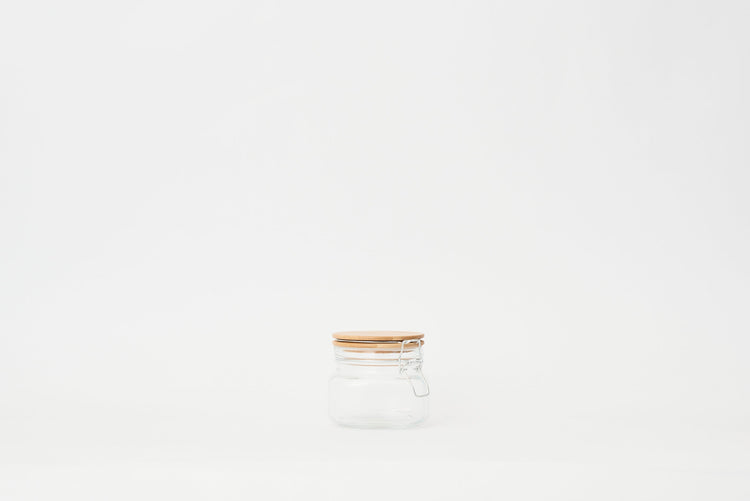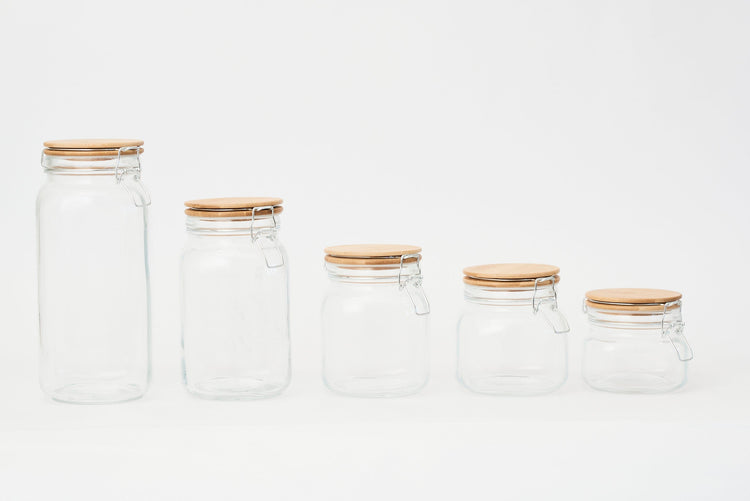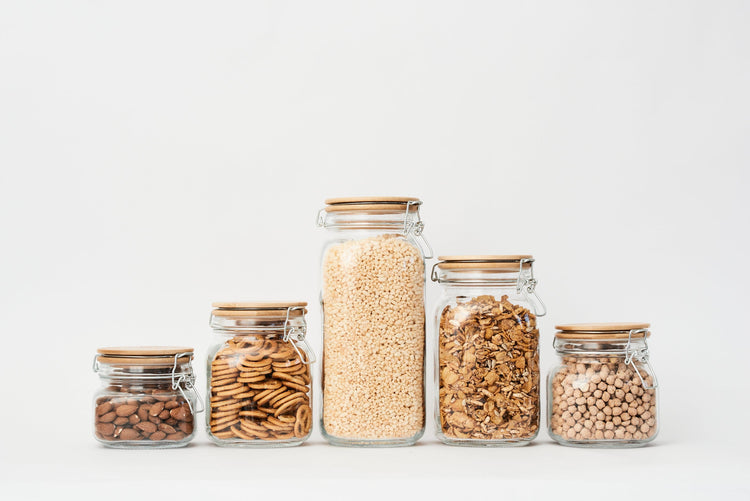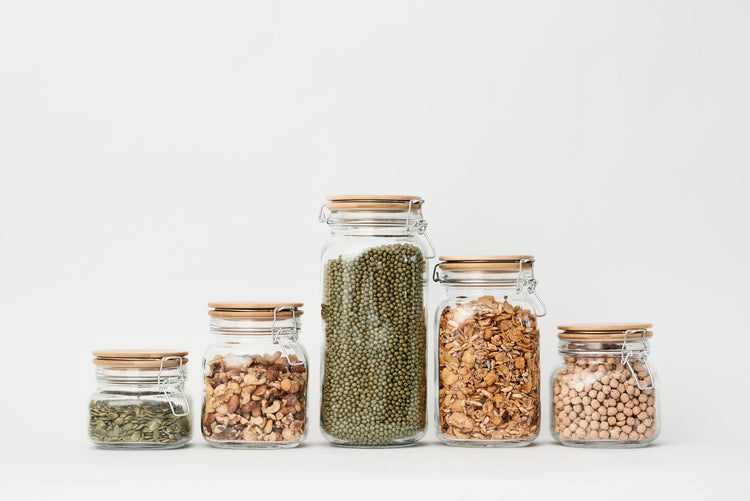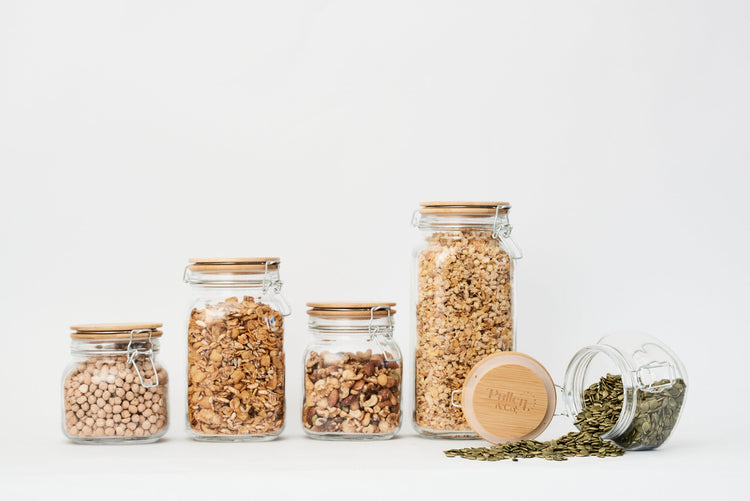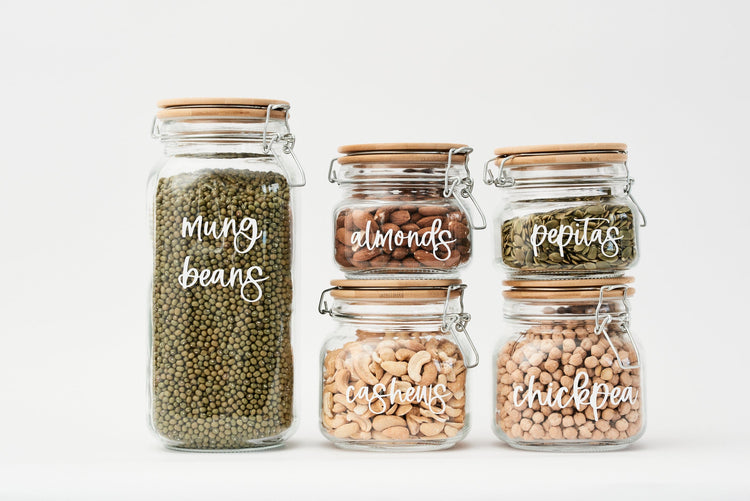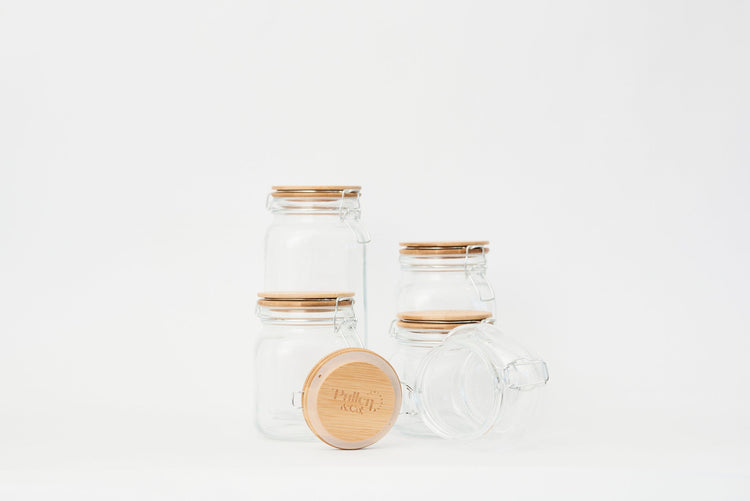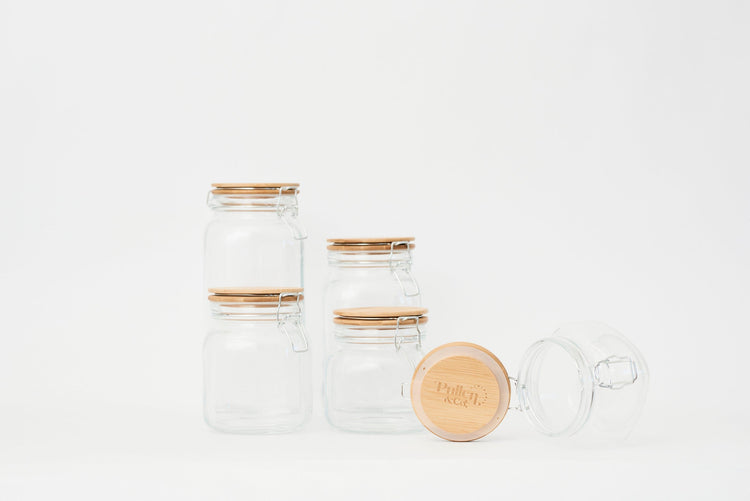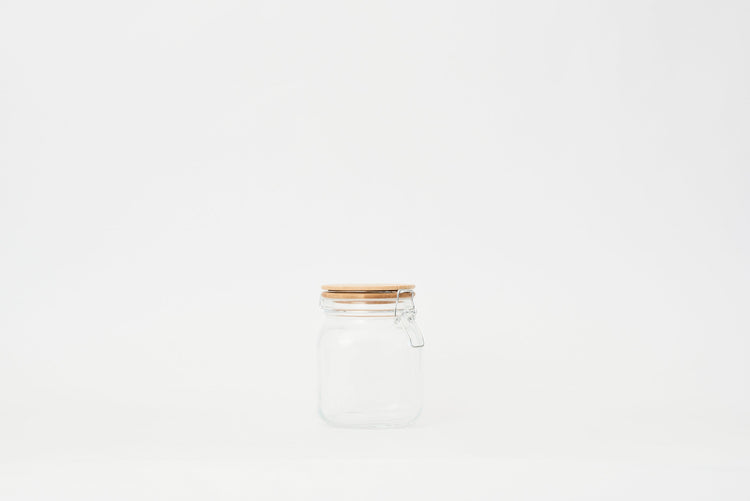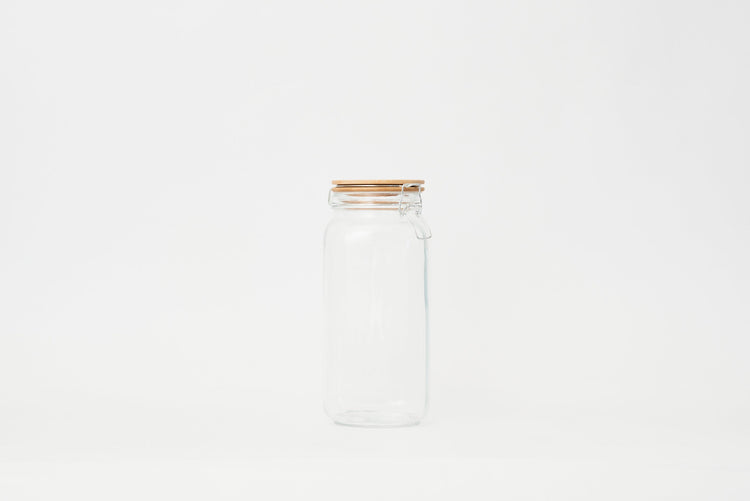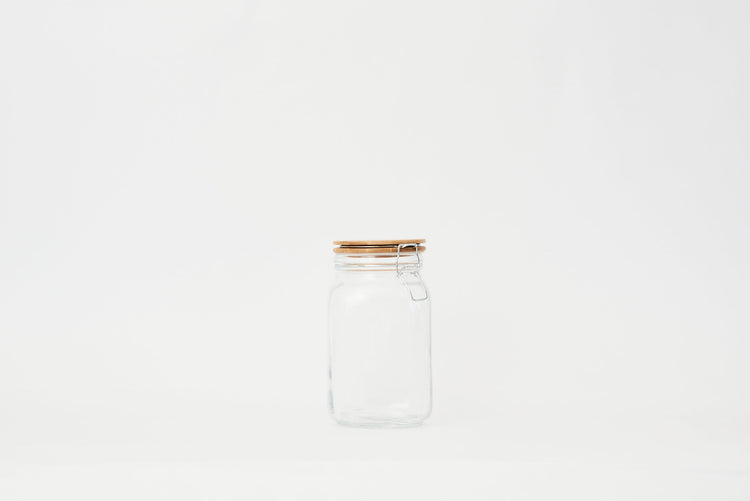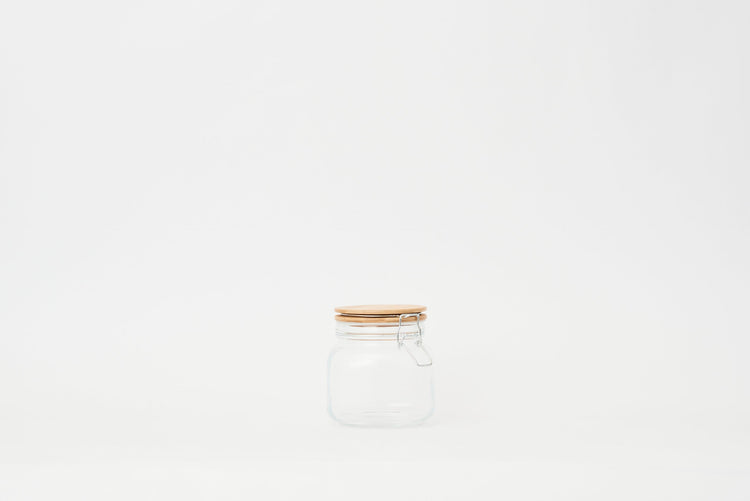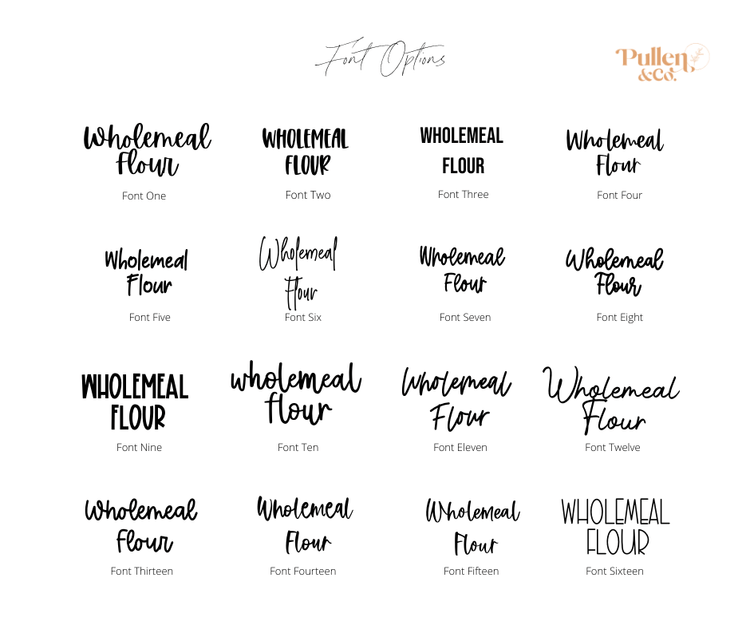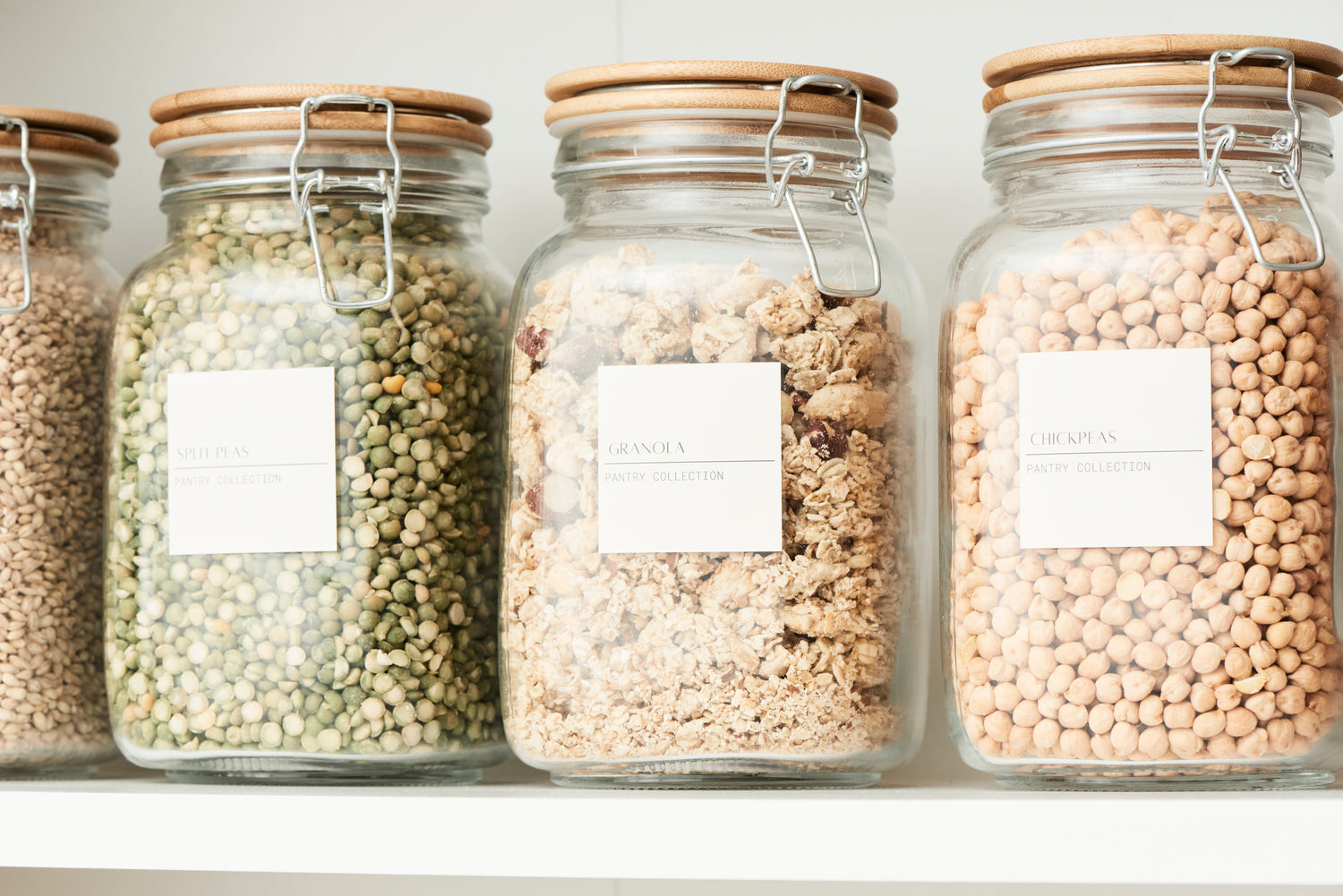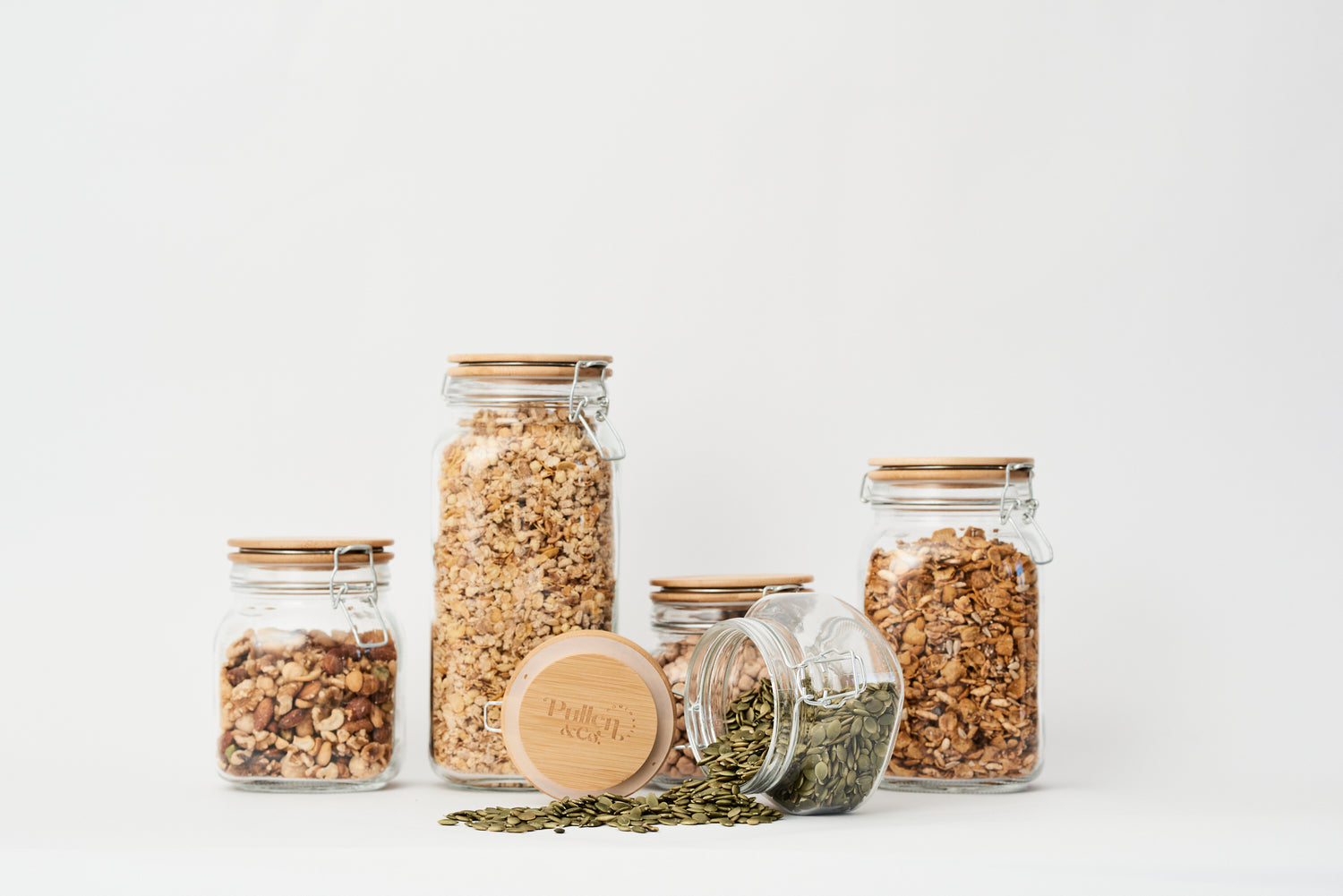 WHY YOU'LL LOVE IT
This clip jars prove perfect for keeping food fresher for longer, whilst elevating the modern and stylish look of your home with the natural tones and textures, bamboo lid and luxe stainless-steel seal clip closure features. 
Thoughtfully designed
From the pantry to the powder room, our recycled canisters are made to work in any room with ease. Store bathroom basics, kitchen necessities, and everything in between.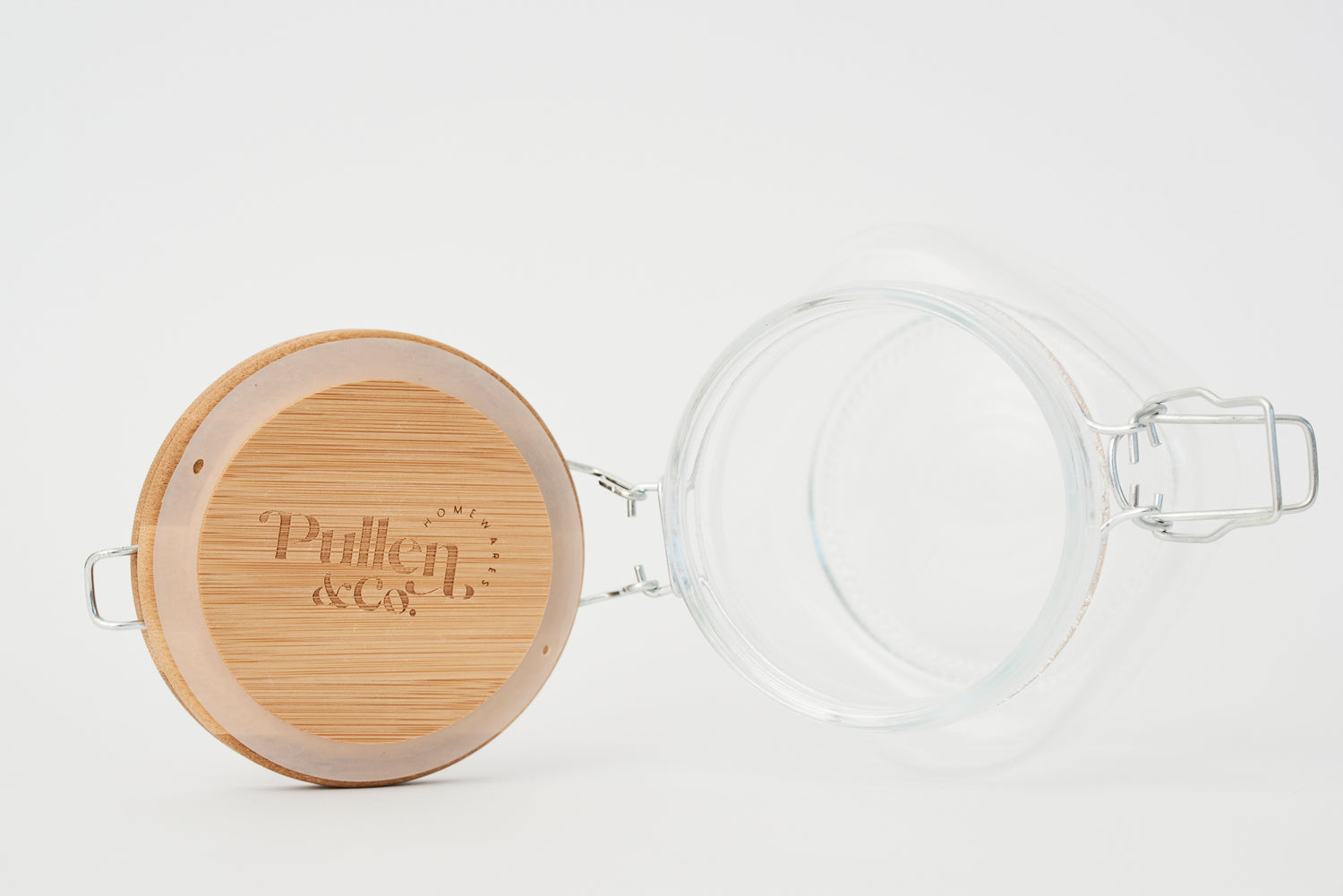 Environmentally Concious
Our sustainable Clip Jars are 100% ethically made meaning every piece of wood we use is sourced from responsibly managed, environmentally conscious forests and created from 100% recycled glass.